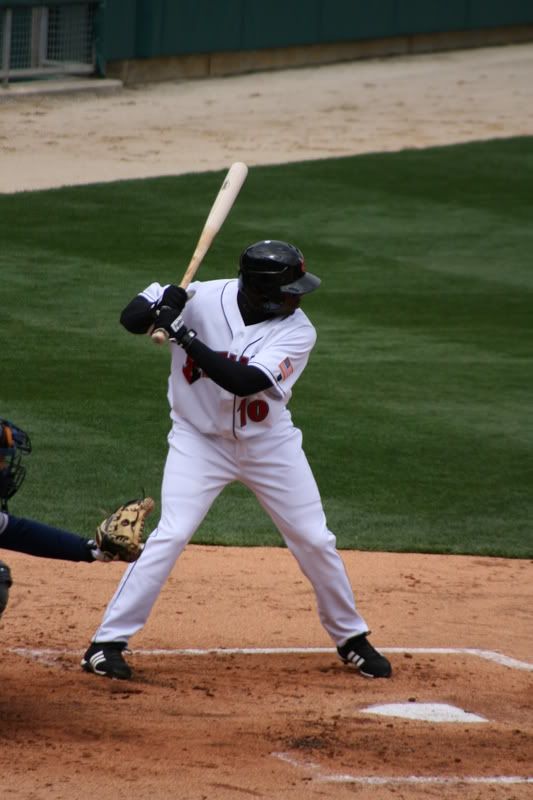 Indianapolis Indians' outfielder Rajai Davis (photo ) was recalled to Pittsburgh in the middle of tonight's game. He will take the roster spot of catcher Humberto Cota, who has been designated for assignment.
The Indians beat the Charlotte Knights 4-1, in a game that was delayed by nearly 2 hours because of (the fear of ) rain. Marty McLeary pitched 6 innings and gave up only one run to get the win, and Juan Perez pitched three scoreless innings to get the save. The Indians' offense was led by Brian Bixler, who homered for the second straight day, a 2-RBI double by Einar Diaz, and an RBI single by Nick Green.
That's all for tonight — more details to follow tomorrow!
Go Tribe!
Read More