Happy Independence Day! What's the best way to celebrate? With baseball, of course!
The Indy Indians will play the Louisville Bats at Victory Field at 6 pm tonight (if the rain holds off). There will be stadium fireworks afterwards, and then the city fireworks will be visible from Victory Field.
The Good Part:
SS Brian Bixler has been named the Indians Player of the Month for June. The official presentation will be made on Friday evening before the game.
Bixler is hitting .301 with 4 homers and 32 RBI, and 2 of the homers and 7 of the RBI came in the month of June. He had a .424 slugging percentage and .398 on-base percentage in June. He is currently hitting .347 with runners in scoring position. He is leading the current Indians with 19 stolen bases, 11 of those coming in June.
From indyindians.com
"Brian performed at a very high level during the month of June," Indians' Manager Trent Jewett says. "Brian is a very talented player, and, sometimes, it's hard to remember he's only 24 years old. I'm sure Brian knows he's on the radar. He will be part of a Major League situation in the future, but, right now, he has to address everything that needs to be accomplished at the Triple-A level…..Brian has a good understanding of his offensive capabilities. Young players get themselves out of a comfort level by trying to do too much, but Brian has done a nice job in that regard. I think he has stuck with the things he is capable of doing."
The Bad Part:
Last night during the game, the pressbox announced, and it was relayed on the radio broadcast, that starter Sean Burnett left the game after the first inning due to back pain. But Dejan Kovacevic in today's Post-Gazette tells a different story: it's Burnett's left elbow, still causing him pain even after having had surgery.
Citing continuing pain in his surgically repaired left elbow, the Pirates' first-round draft pick in 2000 pulled himself out of Class AAA Indianapolis' game last night in Louisville, Ky., after pitching one inning. He gave up three runs and three hits and three walks, throwing only 16 of 33 pitches for strikes.
Burnett had similar discomfort a month ago and was examined by the Pirates' medical staff June 6, after which he was cleared to return after a short rehabilitation period.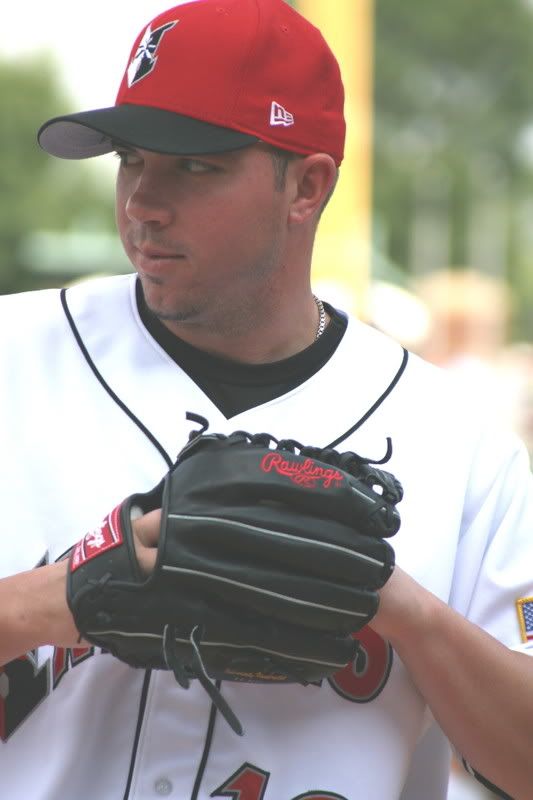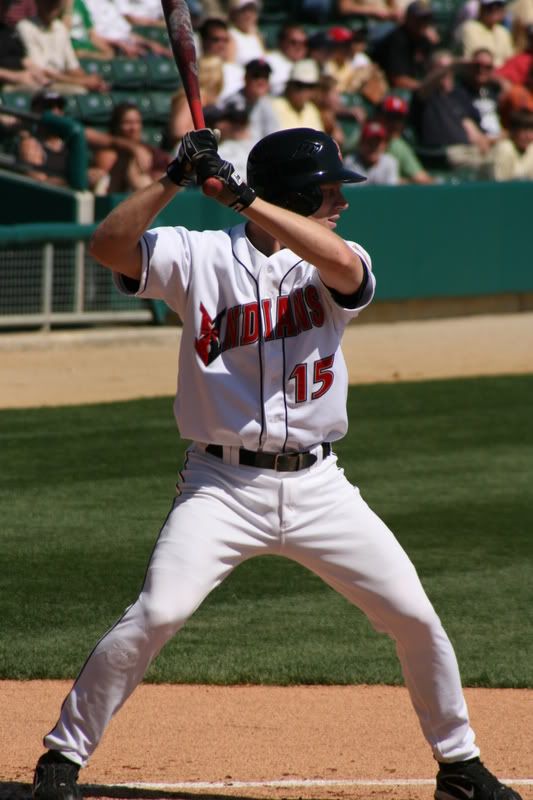 Brian Bixler and Sean Burnett
(photos by NancyZ)
Go Tribe!
Read More