This week has been our first week as a subscription site, with the switch being officially flipped on Monday. So far things are going great. We've had reports on every level in the system, including some MLB coverage. I started the week with three games in Pittsburgh, and will have more content from that trip throughout the week (including today's look at the "new" A.J. Burnett). Yesterday I started the second leg of this trip, making the drive over to Altoona for their opening series. I'll be here through Sunday, and will fly back to Bradenton on Monday.
While I'm in Altoona, I'll be showing our new writer, Sean McCool, the ropes. Sean made his debut on the site last night in the Prospect Watch with his notes from the home opener. We've also had live Prospect Watch notes from Ryan Palencer, Wilbur Miller, and myself. Currently we have writers covering every affiliate at various times throughout the year. We have home coverage of every affiliate except West Virginia at this point, and we're hoping to fill that spot soon. We will have coverage of West Virginia on the road at various locations, and I'll be covering the team in Charleston from May 7th-11th.
Later today we will debut one of the new features on the site where we provide player reports from every affiliate that we've covered in the last week. After each game, writers submit at least three reports from the information they've gathered during their live coverage. These summaries come from watching the player, talking with scouts, and talking with the players and coaches.
MLB Coverage
I mentioned that we would also be adding MLB coverage after the minor league positions were filled. With coverage already locked down for the minor league teams, I was able to focus on the MLB position while I was in Pittsburgh. Our Pirates writer this year will be Nate Barnes, who is no stranger to the site.
Nate has written for Pirates Prospects at times over the last two seasons, and was a part-time contributor last year. At the end of April of last season, he wrote a great article about how the Pirates were putting more of an emphasis on their on-base percentage. This article came months before that trend had been established and noticed by other outlets. That focus ended up being a big reason why the Pirates had one of the best offenses in baseball last year.
With our increased resources, we can bring Nate back to look at some of those bigger trends and stories on the Pirates. This has always been our focus at the MLB level. We're not focused as much on the daily coverage every single day. Instead, we put more of a focus on the overall analysis of the team, and the strategies they have in place to compete. That focus is what led to Nate's article last year, and what led to James Santelli's award-winning defensive shifts article in 2013. Both articles covered subjects that defined how the Pirates were contending, well before anyone else was providing that level of coverage on the topics. That is what you can expect from us going forward.
Subscription Updates
The response to the site change has remained overly positive, and I've been very encouraged by the early subscription numbers. We passed 1500 subscriptions this week, and we're on pace for the month one goals. My goal is to get 8000 subscriptions per year, which would let us do a lot of exciting things with the site. We're off to a strong start for that.
We currently have several ways to subscribe. A monthly plan is $2.99 per month, which is a huge value for the amount of original content we provide that you can't find anywhere else. The Annual plan takes that to $2.50 per month, and the Top Prospect Plan, which is a three-year subscription, drops the monthly average below $2.25 per month.
We also have a special promotion with DraftKings. You can get a free one-year subscription to the site by signing up for a new DraftKings account and making a minimum first deposit of $5. Not only will you get the free one-year subscription, but DraftKings will give you a 100% deposit bonus, and a $3 voucher for your first contest. I've heard from a lot of people who are in situations where they can't afford the annual subscription. This provides a lower cost alternative, while also providing additional value, and giving you a chance to try out DraftKings in addition to your subscription.
This promotion is available to any current Pirates Prospects subscriber, regardless of whether you have a Monthly, Annual, or Top Prospect plan. I will add an extra year on to your subscription when you complete the registration.
All of our plans are available on the subscription page. If you're interested in the DraftKings promotion, click the banner below to enter. Sign up for a new account on DraftKings, make your first deposit ($5 minimum), and participate in a contest. Once you have completed those steps, send an e-mail to Javier Vargas at DraftKings (jvargas@draftkings.com) and let him know you are participating in the Pirates Prospects subscription promotion. Javier will confirm whether you've met the requirements, then will contact me so I can give you a coupon code that will allow you to set up your one year subscription.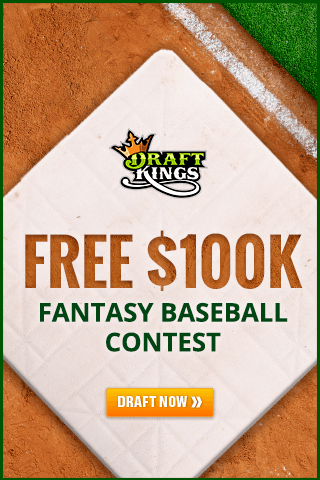 Gift Subscriptions
We offer the ability for gift subscriptions, if you'd like to buy a subscription for a friend or family member. We have also had a few people who have used this method to donate subscriptions to other people.
To purchase a Gift Subscription, you will need an account on the site. If you aren't a subscriber, you can sign up for a free account on the subscription page. Then select the plan you want from the subscription page, and be sure to click the box next to "Is this a gift?" on the checkout page. After you checkout, you will be given a link to share with the person who will be receiving the gift. This will allow them to redeem their gift on the site. The link can also be found on your account page.
Login Issues
Some people have had login issues during the opening week. These are usually people who have either purchased a Prospect Guide in the past, or had a site account prior to the switch. For some reason, the passwords you previously had aren't recognized by the subscription software. This has been an easy fix, and everyone who has contacted me so far had their problem resolved in no time. If you're having an issue with this or anything else, please don't hesitate to e-mail me (tim@piratesprospects.com). Depending on where I am, I can usually get the problem fixed within the hour, and sometimes immediately after you e-mail.
Advertising and New Designs
I mentioned at the start that I would be phasing out the current advertisements as the site got on solid ground with the subscription model. I received a few complaints about the mid-article ad on the mobile site, which was apparently covering up some text in a few articles. Rather than fixing the problem where the ad displayed properly, I have removed that one completely.
When I get home next week, I will be focusing on removing a few other ads, and switching the site design to a much cleaner display which doesn't rely on advertisements. The removal of the ads will also make the site run much faster. If the subscriptions keep going as well as they have been, I'll be focusing on removing the ads entirely very soon.
We will eventually have sponsors on the site. That will help us provide more coverage and do more things with the site. Those ads won't be as intrusive as the current ads, and the site will continue with a focus on a cleaner look.
Free Articles
We have been offering one free article per day in the first week of the site changing over. That will give anyone who hasn't read the site a preview of some of the content we provide. We may eventually go to a model where you can read an excerpt of the article, or where you get an X day free trial, although I want to make sure we can do that in a way where the site can't be manipulated into free subscriptions. For now, the free article each day will serve as a reminder of the great content we have been providing for 6+ years, and give you an indication of what we can continue to provide under the subscription model, with all of our plans coming at a great value for that content.